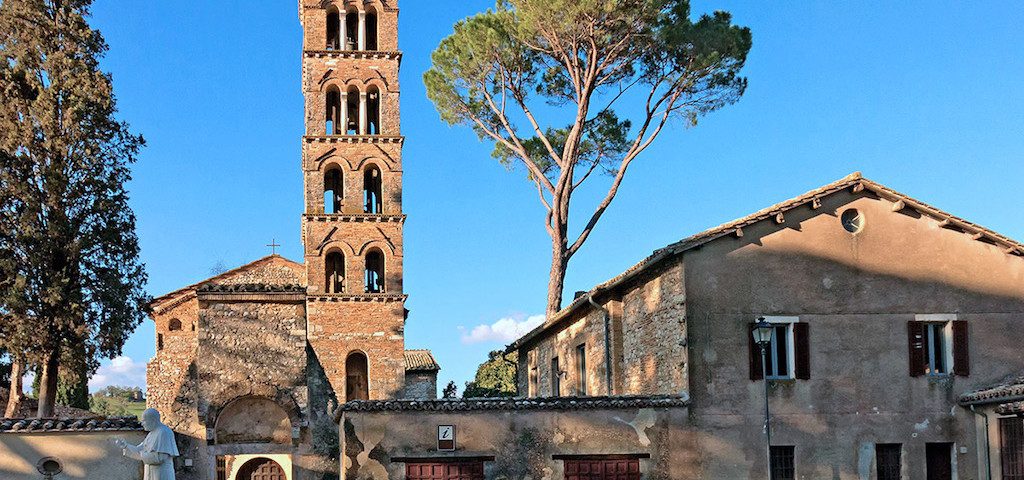 The Shrine of Vescovio, among the best known and most important monuments of Sabina, located in the area where once stood the Roman town of 'Forum Novum ". The first evidence of Santa Maria in Vescovio, the ancient cathedral of the Sabines until 1495 when the diocesan headquarters was moved to Magliano Sabina, dating back to the VIII century. Was destroyed by the Saracens in the ninth century, then rebuilt and restored several times, even though that now appears in the eyes of visitors is a church that preserves the Romanesque features of the twelfth century.
Of particular beauty it is the Bell Tower, five rows of windows, built at a later period the church making use of materials taken as fragments of sculptures and marble slabs.
The interior of this church, a single nave, is decorated by some fourteenth-century paintings of the Cavallini school (Cavallini is one of the most important exponents of the Roman school) and retains some thirteenth-century frescoes on the walls depicting Scenes from and New Testament.
Through two ports, which are located near the presbytery, it enters the semicircular crypt of the eleventh century is built on a previous church, itself built on Roman buildings.
Near the church are the remains of the convent built under Pope Clement VII, at the end of the sixteenth century, such as logistical support to the church.
Open every day from 8.00 to 20.00.
Tel .: +39 0765 608035